"I have been training at Papillonia Dog Training with Jeannine Rash for over 12 years. I enjoy the innovative and positive approach that Jeannine teaches.
We are challenged to bring out the best in our performances. We are always reminded that we must keep training fun for our dogs.
When competing for True's OTCH I found it valuable to have the advanced classes to keep us focused and moving forward towards our goal. If we were having trouble with an exercise Jeaninne provided many ideas to work thru each problem area. The "Never Give Up" attitude at Papillion helped push us on when we needed it. I am now taking lessons with "Ribbon" my new pup. The program is very helpful for training a puppy to the highest level of performance. I compete in many venues and I appreciate that Jeannine is understanding of the demands this puts on my dogs. The facility is beautiful and provides a show type environment for training."
– Bets Keen
OTCH MACH Goldseeker's Wishes Come True VCD2 UDX2 OM4 VER RE JH MXS MJS XF and Morninglo's Seeking The Ribbons BN RN JH AX AXJ NF
—–
"I enjoyed taking class and private lessons with Jeannine. Ryser and I learned strategies and games that kept our skills sharp and the training interesting while we pursued our obedience goals."
– Sally Henry
OTCH MACH2 High Peak's Rising To The Top UDX OM2 RE MXC MJC OF SH WCX VCX CCA ADHF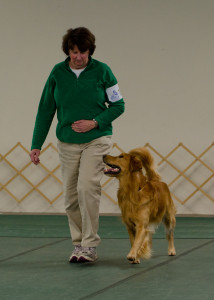 —–
"Jeannine is a fabulous instructor and person. Went to a great three day small dog camp and attended her seminars. Took some lessons and she helped me tighten up all aspects of the obedience for the corgi and me. Very caring and understanding no matter what type of dog. Even with her several OTCH dogs, she continues to be approachable and extremely helpful. Looking forward to working with her soon with another corgi."
– Lynne Fenwick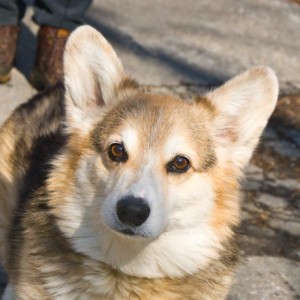 ——
At Papillonia, I've created a pug that has laser focus and "the want to / drive" for the game of obedience. Jeannine breaks down the entire exercise so that each piece is strong. In her lessons, she demonstrates the skill with one of her five dogs so you clearly see how to perform it. You'll receive a homework sheet which describes in detail the skills that were taught. She has a wealth of knowledge from attending seminars from the top trainers in the USA and one very special one from England. The class size is small, games are incorporated, and it's full of fun. My furry kids and I have the best time training at Papillonia Dog Training Academy.
– Jeanie Latourette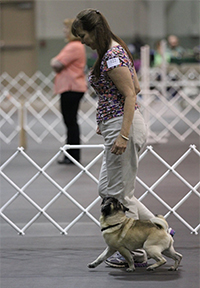 —–
Jeannine is a very encouraging, patient and understanding teacher who is highly involved in competitive obedience, achieving four OTCHs. She loves to teach her students the latest training helps and techniques, always encouraging her students to enjoy training their dog(s) and make it fun for the dog too. Jeannine excels at problem solving, and her positive 'can do' attitude is both realistic and confidence building for her students. My Standard Poodle Charlie loves Jeannine and loves going to Jeannine's class! It is accurate to say the Jeannine's class is the highlight of our week!
-Diane Patrick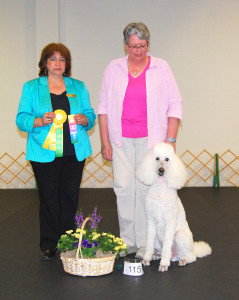 —–
"When I first met Jeannine I had two 9 month old Shelties who were skiddish and severely shy, the two would just sit and shake and of course there was no eye contact. I had originally registered for classes due to Jeannine's extensive experience and successful record with small dogs and her use of positive dog training but my dogs couldn't relax in a class environment. It was decided that individual instruction was needed and we pursued it. The best decision I have made on behalf of my two shelties. Jeannine was able to teach me how to redirect their shyness into enjoying and interacting and therefore learning. Every obstacle we ran into, every question I asked, every step of the way, Jeannine was patient and taught me how to resolve it quickly and my dogs absolutely loved it. It didn't take long before their confidence was strong enough to compete in AKC Rally. Dalton went on to earn his Rally Advance Excellent (RAE) title and then further to earn his AKC Obedience Companion Dog Excellent (CDX) title. I am ever so grateful to Jeannine for teaching me how to give a better quality of life for my two 10" tall shelties.
Years later I brought into my house a much bigger sheltie. Knowing that Jeannine specializes in the small dogs I knew she would be great for this sheltie but I sought another trainer. This sheltie loves to jump and I worried she might land on someone else's small dog. Although we progressed rapidly with this different trainer, the joy my sheltie expressed early in training was gone by the end of the sessions. I returned to Jeannine and once again she knew exactly what was needed to bring my happy and confident girl back to life. It takes an extensive amount of experience, knowledge and a toolbox full of techniques to breathe new life into a dog and Jeannine knew exactly what was needed and she walked me through her process one step at a time. I thoroughly enjoy that Jeannine who is warm, patient and right there for you whenever she is needed. She answers the phone, she returns emails, and quite frankly she's a joy to learn from. With her help, my sheltie and I obtained an AKC Obedience Trial Champion (OTCh) title but more importantly Jeannine taught me how to bring the smile back to my sheltie's face."
– Dani Romanic
OTCh Staymat Magnificent Journey UDX, OM2
Blackmyst Poker Face CDX, RN
Amitage Dazzling Spun Gold CDX, RAE